IBM, SoftBank Alliance to Bring Watson to Japan
|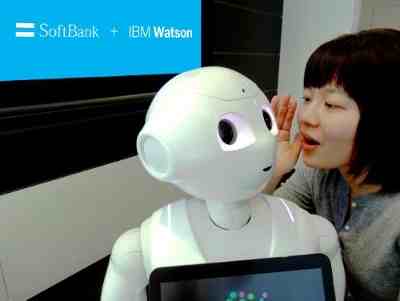 IBM and SoftBank Telecom Corp., a wholly owned subsidiary of SoftBank Corp., today announced a global alliance to bring Watson to Japan.
The alliance, which involves training Watson to understand Japanese, represents a major milestone in IBM's efforts to accelerate the adoption of cognitive computing.
The goal of the collaboration is for SoftBank and IBM to bring new apps and services powered by Watson to market in the region, by establishing a broad local ecosystem of partners, entrepreneurs, and app developers who will apply Watson in new ways.
As part of the collaboration, IBM and SoftBank intend to deliver new powered by Watson cloud-based services. The two organizations will initially target Japan's education, banking, healthcare, insurance and retail industries, where companies are striving to give customers more relevant information about products and services, and improve overall decision making by analyzing diverse, high volume data streams.
The SoftBank Group comprises SoftBank Corp. and its subsidiaries and associates that offer a range of mobile communications, fixed-line communications, and Internet services.
Leave a Reply