Yahoo Announces Updates to Mobile Developer Suite
|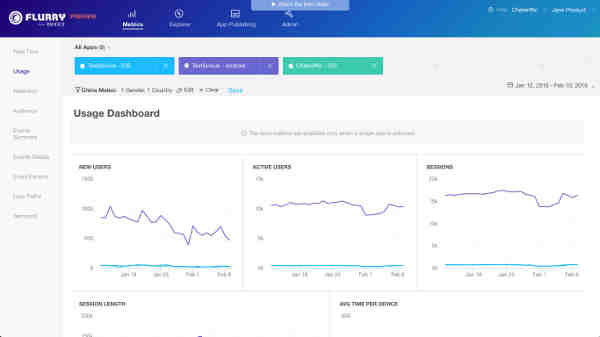 Yahoo has announced updates to the Yahoo Mobile Developer Suite that developers will use to analyze their data, in an effort to grow their apps and build their businesses.
Key updates include:
The All New Flurry: The new, redesigned Flurry provides a faster and more intuitive way to analyze data. Current customers can opt-in and gradually transition to the new platform over the next couple months.
The Flurry App: The Flurry app takes all the functionality of the newly redesigned Flurry dashboard to be accessed, anytime, anyplace, anywhere. The app is free and available now on iOS and Android.
tvOS Analytics Support: As tvOS captures more and more consumer time, developers can now leverage Flurry's leading analytics to analyze, advertise, monetize and enhance their tvOS apps.
Direct Ad Serving: The new Flurry dashboard now allows developers to tackle ad inventory and build stronger relationships with their advertisers by directly managing the trafficking, targeting and tracking of ad campaigns.
"Everything we do at Yahoo is grounded on data and analytics," said Simon Khalaf SVP of Publisher Products.
Mobile developers can access these new tools.
Leave a Reply