IBM Bags $325 Million Contracts from U.S. Department of Energy
|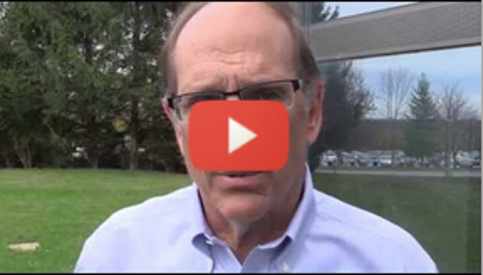 IBM has announced that the U.S. Department of Energy has awarded IBM (NYSE: IBM) contracts valued at $325 million to develop and deliver "data centric" supercomputing systems at Lawrence Livermore and Oak Ridge National Laboratories.
These systems will be used to advance innovation and discovery in science, engineering and national security.
IBM says its new systems using a "data centric" approach put computing power everywhere data resides, minimizing data in motion and energy consumption.
The rapid growth and emerging importance of managing Big Data accelerates the opportunity for new discovery while at the same time compounds the challenge scientists face, says IBM.
The world is generating more than 2.5 billion gigabytes of data every day (equivalent to 250 million football fields full of books), requiring entirely new approaches to supercomputing.
The current approach to computing presumes a model of data repeatedly moving back and forth from storage to processor in order to analyze and access data insights.
However, this approach becomes unsustainable with the onslaught of Big Data because of the significant amount of time and energy that massive and frequent data movement entails.
The popular practice of putting design emphasis solely on faster microprocessors becomes progressively more untenable because the computing infrastructure is dominated by data movement and data management, suggests IBM.
To address this issue, for the past five years IBM researchers have developed a new "data centric" approach to systems – an architecture that embeds compute power everywhere data resides in the system, allowing for a convergence of analytics, modeling, visualization, and simulation, driving new insights at faster speeds.
IBM Research will work with Lawrence Livermore and Oak Ridge on scientific collaborations centered on these systems and help develop tools and technologies to optimize codes to achieve the best performance on the acquired systems.
While leveraging current Power Systems and OpenPOWER technologies today to start the required programming efforts, these new Data Centric systems are slated to be deployed and installed in the labs by 2017-2018.
Leave a Reply