How to Know the Real and Fake Followers on Twitter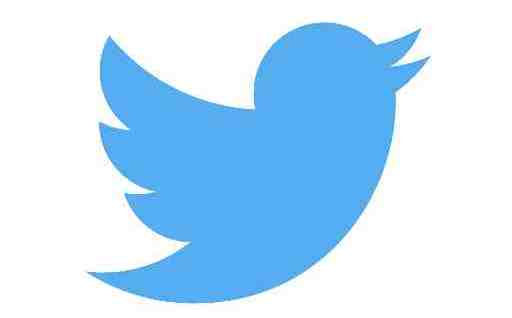 How to Know the Real and Fake Followers on Twitter
You can buy social media – including Twitter – followers at the rate of peanuts from the online follower suppliers. 
By Rakesh Raman
Top business leader and investor Elon Musk has decided to back out of the $44-billion Twitter takeover deal. Reason: Musk believes that most of the estimated 465 million worldwide users on Twitter are fake accounts. 
The Tesla CEO Musk – who has suspended the deal to acquire Twitter and is facing a lawsuit for his withdrawal from the planned acquisition – also complains that the interactions with almost all Twitter accounts seem to be much lower.
As majority of the accounts on Twitter are believed to be artificial, Musk put the deal on hold in May instead of buying the microblogging site which is believed to be full of bogus users.
Musk has asked his team to review the veracity of Twitter's claim that less than 5 percent of accounts on the platform are bots or spam.
While Musk has taken the right decision to suspend the deal, let's understand the abnormalities happening on Twitter from the India case study.
There is an exaggerated hype about Twitter's popularity in India. Politicians, Bollywood actors, cricketers, and every Tom, Dick, and Harry flaunt their Twitter followers unabashedly. 
But they do not reveal the fact that these so-called followers do not exist in real life. Either one person creates multiple Twitter accounts or there are profiles of automated robots (a.k.a. bots) who masquerade as real users.
The microblog began its operations in India in the year 2006. But in the 16 years of its existence, it could rope in only 24 million users. According to research company Statista, Twitter had only 23.6 million users as of January 2022 in India which has a population of 1.4 billion.
In other words, a paltry 1.7 percent of people in India use Twitter or the users per million of India's population are only 0.01. As these numbers also include the fake accounts, the actual number of users is even smaller.
In contrast, the top Twitter user country U.S. has 77 million users for 335 million Americans and the next Japan has 59 million users for 125 million Japanese citizens.
INDIA PARADOX
Now, here is the paradox. If the total number of users are only about 24 million in India, how can some of the local users like politicians, cricketers, and others have more followers than the number of total users?
For example, the Twitter account of India's prime minister Narendra Modi claims that Modi has 81.2 million followers as of August 2, 2022. Similarly, at this time Bollywood actor Amitabh Bachchan claims to have 47.7 million followers and 49.2 million followers appear on the Twitter page of cricketer Virat Kohli. 
It has become a serious math puzzle in which the number of followers of individual users are greater than the total number of users in the entire country.
[ Also Read: Twitter in India Research Report Released ]
You can say that some of their followers may be living in other countries, but the difference between their followers and the total Twitter users in India is so large that this reasoning cannot be accepted.
So, there is a greater likelihood that most of the Twitter followers of the politicians and celebrities are zombie users who do not have real identities. These fake followers are sold by specialized sellers who openly operate their online businesses.
FOLLOWERS ON SALE
You can buy social media – including Twitter – followers at the rate of peanuts from the online follower suppliers. They sell social media follower profiles which are not real supporters of the account holder. Rather, they only appear as a number on the user profile.
Sometimes, the celebrities do not even know that the followers on their Twitter accounts are fake because their accounts are managed by the ad agencies or the agents who promote them among people.
In India, if you have to buy fake Twitter followers, the usual prevailing rate is less than 1 rupee for each follower. If you have to buy, say, 1,000 followers, it will cost you just Rs. 800. With a little more search, you can find even cheaper deals.
In these shady deals, you can pay a little more money to buy even Comments, Retweets, and Likes under your tweets. In fact, you can even buy custom tweets from the dubious network of dealers which is flourishing in the social media business.
The celebrity users who buy only fake followers have very little interactions (Comments, Retweets, or Likes) with their tweets, as Elon Musk has observed.
These fake followers are not real people. The follower sellers create these fake profiles and sell them to users at very cheap rates. Lesson: You should never get impressed by the number of followers on a social media account.
There are digital media experts who can do qualitative analysis of a particular account to reveal the real popularity of the account holder.
By Rakesh Raman, who is a national award-winning journalist and social activist. He was writing an exclusive edit-page tech business column (named Technophile) regularly for The Financial Express (a daily business newspaper of The Indian Express Group). He had been associated with the United Nations (UN) through the United Nations Industrial Development Organization (UNIDO) as a digital media expert to help businesses use technology for brand marketing and business development.