How IBM Uses Big Data to Manage Complex Watersheds
|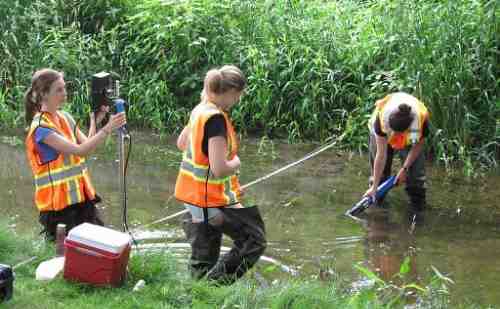 A new data integration platform for watershed management is built by the Southern Ontario Water Consortium (SOWC) in collaboration with IBM.
It is helping researchers, urban planners and others develop more sophisticated tools to predict floods, safeguard the drinking water supply and forecast the impact of growth and urbanization on vital ecosystems.
This first-in-Canada platform assimilates 600 data points per hour, streaming from more than 120 sensors installed within 80 square kilometers of watershed that nourishes urban, agriculture and forested land along the Grand River, the largest inland river system in southern Ontario.
The Grand River, a mix of pristine, urbanizing and urban areas, offers an ideal environment for research and development. It comprises 25 per cent of the Canadian land area draining into Lake Erie, and its basin is home to more than 750,000 people providing the water supply for the Region of Waterloo, Brantford and Six Nations.
The new platform analyzes data collected every 15 minutes from meteorological, surface, subsurface and groundwater sensors, which monitor everything from rain- and snowfall, soil moisture, water turbidity, flow rates, temperature, to ground- and well-water quality.
Traditionally, watershed research has been limited by the inability to collect, transmit and store massive amounts of data collected from monitoring sites, merge information to evaluate trends, and capture sporadic events that could be crucial in understanding a watershed.
Because of advances in both hardware and software, users of the data integration platform are now able to gather the information needed to analyze and interpret a watershed.
Photo courtesy: IBM
Leave a Reply