Do Global Travelers Want Free Wi-Fi in Hotels?
|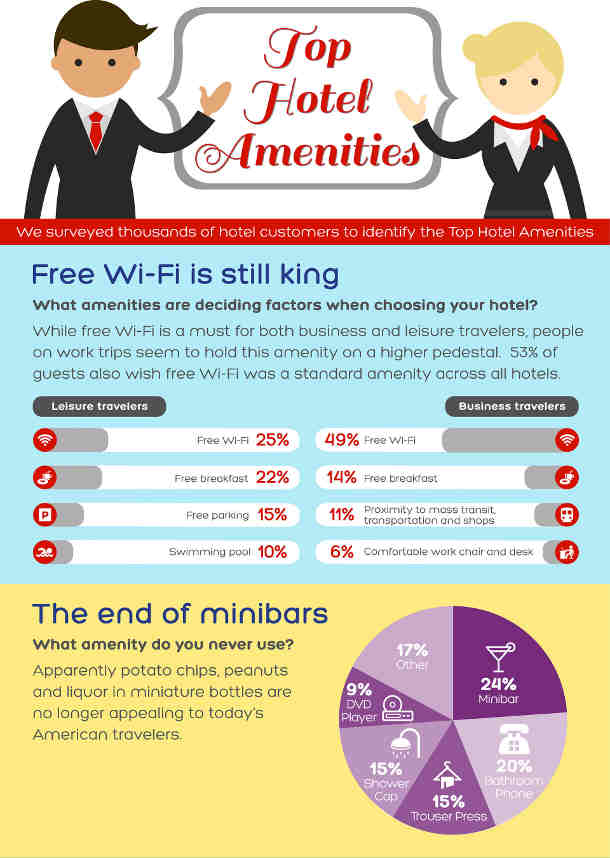 Global travelers' desire for free Wi-Fi is still the number one amenity when choosing a hotel for both leisure and business stays, but it is slowly declining according to the latest research from leading online accommodation booking service, Hotels.com.
Here are the highlights:
Staying Connected for Free
Complimentary Wi-Fi is the top factor in choosing a hotel for leisure stays (30 percent), as compared to 34 percent in 2013. In the U.S., 25 percent of leisure travelers selected Wi-Fi.
50 percent of respondents said free Wi-Fi is their must-have when traveling for business, down from 56 percent two years ago. U.S. business travelers follow closely behind at 49 percent.
Free Wi-Fi is the tech amenity 60 percent of respondents wish would become standard at all hotels this year, six percent lower than in 2013. 53 percent of U.S. guests also share similar desires.
[ Axis Bank's Free Wi-Fi Service… and Health Hazards of Wi-Fi ]
Among other findings, the research revealed that with the increased availability of free public Wi-Fi hotspots and enhanced mobile data plans, travelers appear to have lessened their reliance on hotel Wi-Fi.
Hotels.com L.P. operates Hotels.com, a leading online accommodation booking website.
Leave a Reply