Digital Advertising: How to Buy and Monitor Media
|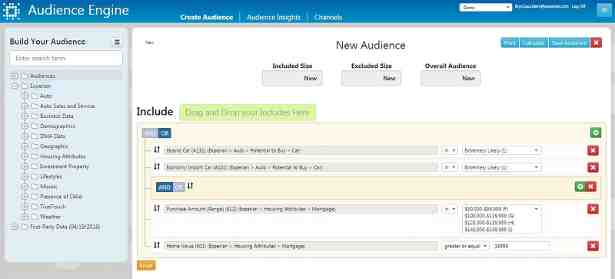 Digital Advertising
Experian Marketing Services, which offers data-driven marketing and cloud-based marketing technology, unveiled Thursday an audience-management platform that, the company says, will change the way the advertising industry buys and measures media.
According to Experian, the Audience Engine platform deterministically links and matches data across the marketing ecosystem in a unified, automated platform for targeting, execution and measurement of addressable advertising campaigns.
Experian developed the platform to automate the process of finding an advertiser's audiences where they are today — at scale, across channels, networks and online and offline platforms.
[ Say "No" to Digital Advertising. Why? Because of Ad Frauds ]
It provides users with a single, agnostic platform to create, understand and activate their addressable advertising campaigns leveraging a combination of first-, second- and third-party data sources.
For TV advertisers, this includes linear, addressable and over-the-top audiences, such as connected TV.
---
In the digital media universe where brands can woo the buyers with more engaging video content such as short films and infomercials, the typical 30-second ad spots have lost their relevance.
These traditional TVCs are mostly confusing and end before you blink. Obviously, they fail to deliver the right brand message in the market. Marketers and ad agencies need to evolve with the evolving market paradigm. Say 'No' to traditional TVCs.
---
While in beta over the last nine months, according to Experian, more than 70 brands have used Audience Engine to launch addressable TV campaigns.
"We built Audience Engine with an open ecosystem in mind. As a result, we've been very successful in securing major accounts that have contributed to the impressive scale of our platform," said Kevin Dean, president and general manager of targeting, Experian Marketing Services.
How Audience Engine works
Directly in the Audience Engine platform, users are able to:
Create custom audiences by selecting from their customer files and Experian's consumer database, as well as segments from other unique, emerging data sources. Users see the quantity and scale of the target audience immediately and can export the file within minutes.
View audience insights that illustrate who this addressable audience is in terms of geographic, demographic and lifestyle attributes. The audience insight tool can be exported into a report.
Choose the channels and portals to distribute the addressable campaign across all channels: online, mobile, email, TV and direct mail.
Users can view performance in a closed-loop reporting environment that shows the impact of their addressable campaigns across offline and online sales.
You can know more about the Audience Engine platform here.
Leave a Reply