Delhi LG Urges Police to Ensure Women Safety with Himmat Plus App
|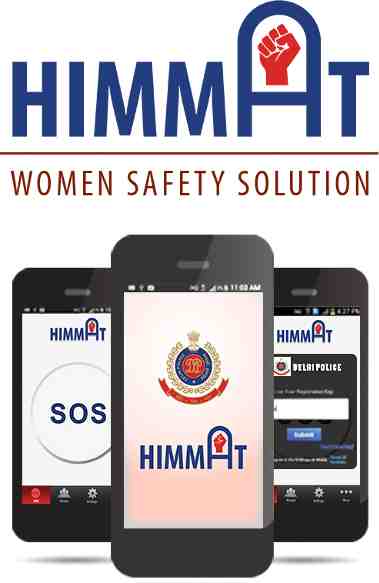 Himmat Mobile App
The Lt. Governor (LG) of Delhi Anil Baijal reviewed the plan to prevent non-heinous crimes like snatching, pick-pocketing, etc. in the law and order review meeting at Raj Niwas on Thursday. The meeting was attended by police officers and official of the Home Department of Delhi Government.
Delhi Police made a detailed presentation in this regard. The LG was informed about the present status and current trends of non-heinous crimes in Delhi. The police also informed the LG about the strategy to control non-heinous crimes.
It includes a focus on identification of crime hotspots, crackdown on criminals, focus on beat policing, high visibility professionalism, enhancing community participation, and so on.
[ Report Corruption in Delhi Housing Societies to Clean House ]
The LG was also informed about multi-pronged approach of Delhi Police to effectively check non-heinous crimes including steps such as installation of CCTVs in buses and at public places; improvement of last mile connectivity from Metro Stations; initiating programmes for awareness and education; and suitable action for lighting identified darks stretches.
The LG asked Delhi Police to conduct an objective analysis of the causes and effects of any increase in incidences of non-heinous crimes in particular localities so that an effective strategy could be evolved to check them promptly.
[ Fault Lines: A Research Report on the Quality of Education in Delhi Schools ]
He also directed Delhi Police to increase visibility of police personnel on roads and have targeted patrolling, particularly in the identified crime hotspots.
Chaired meeting to review action taken to prevent non-heinous crimes like theft. Directed to increase visibility through more intensive foot & mobile patrolling. Also asked @DelhiPolice to explore e-FIR for all minor crimes as far as possible. pic.twitter.com/yDd8hoSndh

— LG Delhi (@LtGovDelhi) March 8, 2018
He also advised to explore facilitating online registration of all non-heinous crimes as far as possible. This would not only facilitate speedy registration but also make it easier for Delhi Police to examine and analyze various facets of these crimes, Baijal suggested.
He asked the Transport Department to explore the possibility of having Himmat Plus App of Delhi Police as a mandatory licensing condition of TSR / Taxi as this would bring in much-needed synergy in the efforts to promote women safety.
Leave a Reply