Canva Raises $3.6 Million in Funding
|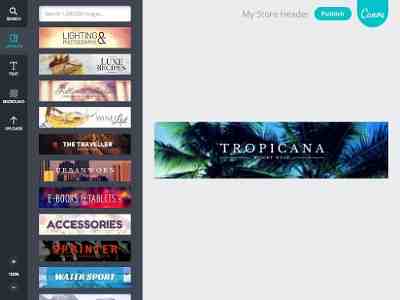 Australian company Canva said Monday that it has raised an additional $3.6 million in funding.
Canva is an online graphic design platform which makes it simple to create social media graphics, presentations, posters, blog graphics, invitations and more.
The company has also unveiled its "Canva Button," a new plug-in for third party websites which allows their users to create their own graphics.
---
Related Articles
E-Commerce Site Farfetch Raises $66M, Wow!
Axon Invests in iYogi's $28 Million Capital Raise
Swagbucks Appoints Chuck Davis as CEO, Raises $60 Million
Darby Smart Raises $6.3 Million in Series A Financing
Forkforce Social Network Gets Seed Funding
Buzzoola Raises $2 Million in Seed Funding
Fingerprint Secures $10.85M Series B Financing
Business Plan of RMN Company for Investors
---
"Every site that allows users to upload content, whether it's a Web app, e-commerce provider or ad network, wants their users to have beautiful graphics," said Canva CEO Melanie Perkins. "However it's almost impossible to create something that looks good without knowing how to use professional design tools."
"Instead of just offering an 'Upload' button and expecting users to figure out the rest, the Canva Button enables a website's users to easily create graphics without leaving their page. We want this to be accessible to everyone so the button is free and can be implemented with just a few lines of code."
Shasta Ventures and Founders Fund have joined existing investors Matrix Partners, Blackbird Ventures and Square Peg Capital in this funding round.
Leave a Reply