Canon in Action Tour to Educate Filmmakers
|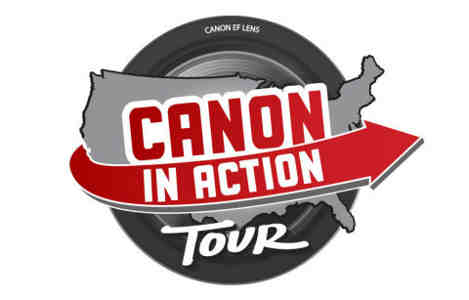 Digital imaging solutions company Canon U.S.A. Inc. has kicked off its Canon In Action Tour, an educational roadshow for DSLR users and filmmaking enthusiasts.
The tour includes live-learning seminars and workshops in several major U.S. cities now through Nov. 23, 2014.
Tour attendees will have the opportunity to take part in an in-depth Imaging Essentials Saturday seminar, and / or intensive Sunday training workshops for a nominal fee.
According to Canon, the classes are taught by professional image makers Jack Reznicki, Jim DiVitale and Amina Moreau.
Reznicki and DiVitale are full-time professional photographers and members of Canon's Explorers of Light program, and Moreau is the co-founder of the Emmy award-winning Stillmotion production company.
Canon technical representatives will be on-hand at all seminars and workshops to demo equipment and answer questions on Canon products.
Leave a Reply