Bethesda Softworks Launches The Elder Scrolls Online
|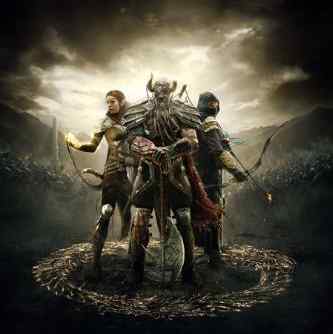 Bethesda Softworks, a ZeniMax Media company, announced Friday that The Elder Scrolls Online is now available for PC and Mac at retailers worldwide and on the official online store.
Developed by ZeniMax Online Studios, The Elder Scrolls Online is the latest chapter in the franchise and comes online for the first time.
The Elder Scrolls Online allows gamers to choose their own style of play as they embark upon an epic adventure across all of Tamriel.
[ Also Read: Amazon Brings Fire TV for Your Living Room ]
Players can adventure alone on heroic quests as in previous Elder Scrolls games, explore the huge, rich world with a few friends, or join with hundreds of others in massive Player vs. Player (PvP) battles to save the Empire.
In addition to the PC and Mac release, The Elder Scrolls Online is in development for the PlayStation 4 system, and Xbox One, the all-in-one games and entertainment system from Microsoft.
The Elder Scrolls Online has been rated M for Mature by the ESRB.
Leave a Reply