Are You Making Visa Ready Mobile Payments?
|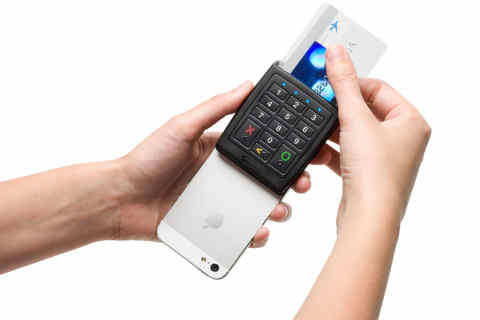 By adopting PAYware Mobile devices that are Visa Ready approved, merchants enjoy the benefits of secure electronic payment acceptance from virtually any location.
The program is designed to ensure that devices, software and solutions used to initiate or accept Visa payments are compatible with Visa's requirements.
"Mobile point-of-sale technology is enabling merchants of all sizes to accept card payments, and helping to displace cash and check payments globally," said Bill Gajda, senior vice president, Innovation and Strategic Partnerships, Visa Inc.
"Through the Visa Ready Program we are enabling payment solution providers like VeriFone to quickly deploy innovative solutions to initiate and accept Visa payments."
Now VeriFone Systems, Inc. (NYSE: PAY) has announced that five devices in its PAYware Mobile line of EMV- enabled mobile point of sale (mPOS) devices have been approved by the Visa Ready Program.
"By validating the security of our mPOS technology, the Visa Ready approval gives our clients added peace of mind," said Bill Nelson, executive vice president of Global Product Management and Services for VeriFone.
PAYware Mobile solutions from VeriFone are mPOS devices that enable retailers and merchants to extend the POS to new environments.
PAYware Mobile devices feature universal, Payment Card Industry (PCI) compliant mPOS adapters that transform smartphones and tablets into secure devices that can accept contactless, chip and PIN and traditional mag-stripe card payments.
Some devices also accept NFC payments and feature high-end barcode scanning for additional functionality such as remote inventory management, checkout and access to product information.
Specific devices within the PAYware Mobile product suite that are approved by the Visa Ready Program include the PAYware Mobile e105, e210, e255, e315 and e335.
VeriFone (NYSE: PAY) offers secure electronic payment solutions.
Leave a Reply