Alcatel Onetouch Introduces 4G Car Wi-Fi and Wi-Fi Music Box
|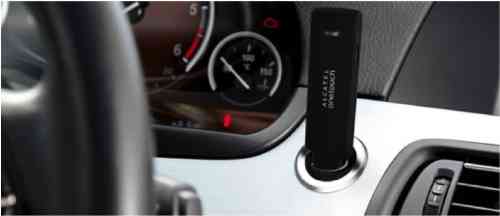 Smartphone brand Alcatel Onetouch announced today new additions to its line of connected products. Adding to its line of smart connected devices, the mobile brand introduced 4G Car Wi-Fi, for rapid Internet access in a vehicle, and the Wi-Fi Music Box, which enables users to control their home's sound system with ease from a smartphone or tablet.
"Our consumers require wireless connectivity wherever they go," says Vittorio Di Mauro, general manager of Smart Connectivity, Alcatel Onetouch. "With these two new products, our consumers are able to be Internet-connected in the car and to control multiple stereo speakers throughout the home with a single device."
[ Should School Students Use Mobile Phones? ]
The 4G Car Wi-Fi is 100% compatible with all car models on the market, says the company. Just plug it into a car's cigarette lighter and it connects up to 15 devices wirelessly. Its sleek design, with a LED display, also supports the charging of users' tablets, cell phones, laptops, cameras and the like thanks to an integrated USB port.
A dedicated application, compatible with Android and iOS, allows users to control and update 4G Car Wi-Fi remotely.
[ What Are the Wireless Radiation Health Risks to Pregnant Women? ]
The new Wi-Fi Music Box lets users play DJ from any speakers at home with a single smartphone or tablet through their Wi-Fi network. Users can choose local or online music, playing their lineup in one room or multiple rooms at once. Wi-Fi Music Box is compatible with the most popular music streaming services and with all Qualcomm AllPlay devices.
It's simply just a matter of connecting a Wi-Fi Music Box to each speaker and installing the Music Box app on a wireless Android or iOS device. From there users select the speaker or speakers they want to push their songs to, setting different moods in different rooms: disco in the living room and ambient instrumental in the kitchen.
4G Car Wi-Fi will be available in Europe in October 2015; Wi-Fi Music Box will be available worldwide in October 2015.
Leave a Reply