World's Best Story Social Contest Invites Writers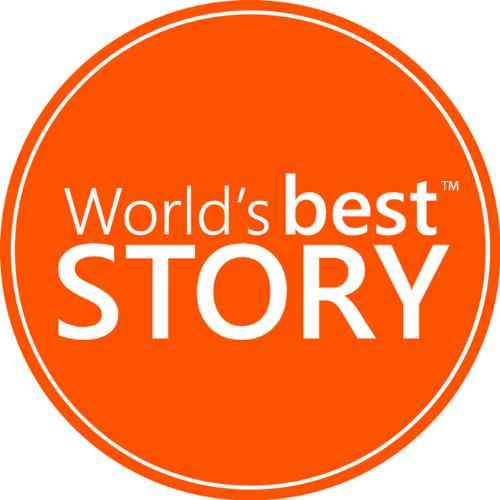 World's Best Story, a social contest to reward writers and readers, is looking for the next big blockbuster story.
Aspiring authors will be reviewed and voted on by a community of readers, and ultimately, hand-selected by a panel of best-selling authors.
The grand prize winner will have his or her title published by FastPencil Premiere, an author imprint service.
World's Best Story is claimed to be the first social contest where the story and its blockbuster potential is the star attraction. The six-month-long contest aims to find a manuscript that has the potential to be a smash hit in books and beyond – from movies, to video games, to graphic novels, to merchandise.
[ Also Visit: Robojit and the Sand Planet – The Story of the Future Universe ]
Aspiring authors in top-grossing genres will enter their blockbuster story concept and sample chapter for the community to review and help select ten finalists and grand prize winner.
"This is not just a literary contest, we're looking for stories that will be consumed in multiple media formats – from books to the big screen and beyond," said Vincent Salera, founder and CEO of World's Best Story.
Writers can enter by visiting WorldsBestStory.com or logging onto FastPencil, and uploading their title, cover, blockbuster concept and sample chapter.
Only contestants that have uploaded a full manuscript to FastPencil will be eligible for the final round of professional voting by a panel of authors and the grand prize.
[ Also Read: Lionsgate to Produce Allegiant Films from Veronica Roth's Book ]
Readers can enter by visiting WorldsBestStory.com to review contestant stories, rate their blockbuster potential and cast a final vote to see which story will win the World's Best Story grand prize. The contest will have five key periods for entrants and reader judging:
Entry Period (May 28 – August 12): Writers and readers sign up
Round 1 (August 13 – September 10): Readers review favorite stories and narrow the field
Round 2 (September 11 – October 8): Readers rate Top 100 finalists blockbuster potential
Round 3 (October 9 – November 14): Judging panel votes on Top 10 for World's Best Story grand prize
Grand Prize Event (November 15): Announcement of the grand prize winner at Toronto International Book Fair
The global contest aims to find a manuscript that has the blockbuster potential to be a smash hit in top grossing transmedia formats — namely print book, ebook, App, audio book, graphic novel, video game, web / TV series, film, and merchandise.