Video Technology Allows You to Remotely Monitor Your Baby and the Pet
|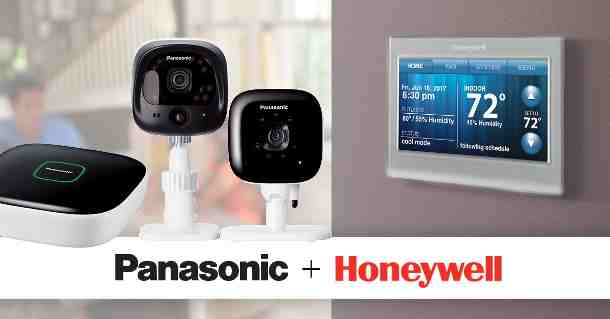 Panasonic announced Tuesday that its DIY Home Monitoring System now syncs seamlessly with three Honeywell Wi-Fi Smart Thermostats and is available immediately.
According to the company, the Panasonic Home Network App is fully compatible with Honeywell APIs to help you control the security and comfort of your home at any time, from anywhere.
This relationship further enhances the Home Monitoring System that offers the latest in wireless communication technology.
[ Intel Explores the Future of Smart Homes ]
Panasonic says the system allows you to remotely activate appliances, lights and devices in your home, perform surveillance and monitor your baby or pet. The packages utilize both telephone and video technology.
The Panasonic Home Monitoring System is easy to install. The DECT-enabled hub unit connects enabled devices to a secure long range (up to 1000ft.) platform which can be placed in any room or space.
[ Haier U+ Smart Home System Debuts in Europe ]
It connects in seconds to your Wi-Fi router with the push of a button enabling you to control the system from your smartphone, tablet and system handset.
There is no Ethernet cable necessary; as the hub operates completely on Wi-Fi. There is also no need for a PC to set-up the Wi-Fi connection as you only need a smartphone or the system handset.
Unlike other systems, there is no monthly fee as remote monitoring and control is free of charge, informs the company.
Leave a Reply