Tribune Media Names John Batter CEO of Gracenote
|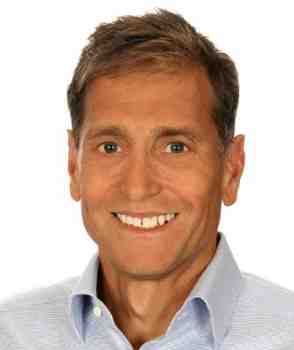 Tribune Media Company (OTC:TRBAA) announced Monday the appointment of John Batter as chief executive officer (CEO) of Gracenote and executive vice president of Tribune Media.
An experienced technology and entertainment executive, Batter will set the strategic direction and drive growth for Gracenote's core music and video metadata and technology businesses, as well as lead the company's day-to-day operations.
Batter will begin his new role at Gracenote on Sept. 2, reporting to Peter Liguori, president and chief executive officer of Tribune Media.
"As we look to develop and grow our metadata business, we decided to bring in a CEO with strong operational experience to lead this effort globally," said Liguori.
Tribune Media is expanding its metadata business to meet growing international demand from TV and music customers. Tribune acquired worldwide music brand Gracenote in February 2014, extending the business into music services, automotive infotainment and international markets for TV.
Batter was most recently CEO of M-GO, a digital movie and TV streaming service created as a joint venture between DreamWorks Animation and Technicolor.
During his time at M-GO, Batter built the business, forged partnerships with top consumer electronics companies and signed content deals with major Hollywood studios and TV networks.
Prior to M-GO, Batter served as president of production at DreamWorks Animation, where he led the company's worldwide production, post-production, technology and studio finance divisions.
Earlier in his career, Batter (pictured above) held leadership roles at Electronic Arts (EA), serving as general manager in the company's mobile and studio groups.
Gracenote, Inc. provides music and video content and technologies to the leading entertainment products and brands.
Tribune Media Company (OTC:TRBAA) is home to a diverse portfolio of television and digital properties driven by news, entertainment and sports programming.
Leave a Reply