Technology to Transform the Fight Against Drug Addiction
|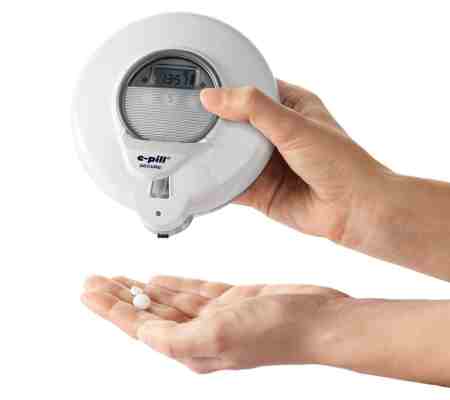 Boston-based e-pill LLC says it is leading the fight against drug addiction. Amid the unending drug epidemic in the country, the company says, a line of new devices are available from ProsperSafe to aid both patients and caregivers in overcoming a treacherous fight.
ProsperSafe is releasing a new line of addiction recovery products that support individuals through recovery, and beyond. What allows e-pill Medication Reminders' products to stand alone is their capacity to function both inside and outside of institutional establishments.
Having been utilized in Unobserved Opioid Substitution Treatment programs, (methadone / buprenorphine) several of ProsperSafe's products have proven to dominate the market, says the company.
[ Documentary Raises Awareness of Opioid Addiction ]
The Med-O-Wheel Secure, a portable tamper resistant pill dispenser with unique locking features, works to modernize institutional administration of medication, such as buprenorphine, to clinical patients.
Having been used in clinical trials, the Med-O-Wheel's built in tamper alarm substantiates this device as a new way for an observer to monitor a patient's medical activity. This device is locked with a key, allowing the patient's caregiver ultimate control.
[ Should a Doctor Give Pain Medicine to a Child? ]
Although dispensing of medication occurs at pre-set times, the Med-O-Wheel Secure offers an early dose feature, allowing a patient to access medication up to 60 minutes before their prescribed time. A professional dosing window feature that this device possesses, deems it a highly desirable product for Unobserved Treatment programs.
The MedTime Safe is a tamperproof, automatic pill dispenser that proves to be another effective and safe approach to combating addiction. This product was designed specifically for recovering patients who may have trouble with adhering to a strict medicinal schedule.
The MedTime Safe dispenses medication in the same manner as the Med-O-Wheel, while adding an extra protective metal shell around the pill dispenser. According to the company, this product is tamperproof and is intended to make recovery a positive and prosperous journey.
The addiction recovery line from ProsperSafe is designed to grow with patients, offering support throughout all stages of addiction recovery.
Leave a Reply