Subaru Motorsports App Features 360 Degree Video Technology
|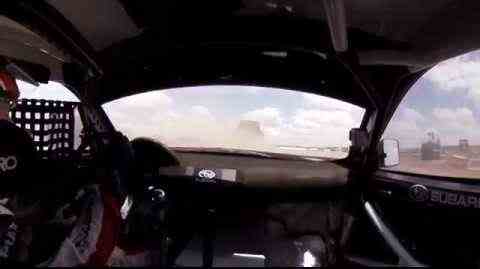 Subaru of America announced Tuesday the release of its new Subaru Motorsports app, which includes a 360 degree HD mobile video player.
Available to iOS and Android users, the app debuts an interactive 360 degree video playback capability that provides users a virtual racing experience.
The app features shareable Subaru Motorsports images, videos, team updates and racing schedules, and notifies users of local races and team events in their area.
[ Also Read: Why Brands Can't Ignore the Native Video Advertising Option ]
The 360 degree video experience provides users with the ability to view stage rally and rallycross action in any direction by simply swiping their finger or moving their mobile device side-to-side in their hands.
Most of this season's footage will feature Subaru Rally Team USA, which competes in the Rally America Series and Red Bull Global Rallycross.
You can download the Subaru Motorsports app from iTunes or Google Play Store.
Subaru of America, Inc. is a wholly owned subsidiary of Fuji Heavy Industries Ltd. of Japan.
Headquartered in Cherry Hill, N.J., the company markets and distributes Subaru Symmetrical All-Wheel Drive vehicles, parts and accessories through a network of more than 600 dealers across the United States.
Leave a Reply