Sony Launches Video Unlimited Service in Brazil
|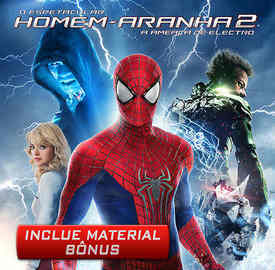 Sony Network Entertainment International announced Thursday that Video Unlimited, the company's streaming and digital download video service, is now live in Brazil.
Video Unlimited offers Brazilian customers convenience and variety by delivering a broad and frequently updated collection of blockbuster and classic movies to rent or purchase.
Video Unlimited content is available on a number of connected systems including PlayStation 4 (PS4) and PlayStation 3 (PS3).
"Video Unlimited delivers blockbuster films like The Amazing Spider-Man 2, Robocop, 300: Rise of an Empire, The Lego Movie, as well as timeless classics through a convenient, single sign-on account bringing endless entertainment directly to our consumers," said Michael Aragon, VP of Global Digital Video and Music Services at Sony Network Entertainment International.
Video Unlimited provides instant streaming access to movies through PlayStation Store (PS Store) on PS4 and PS3 systems, as well as select connected Sony BRAVIA television and Blu-ray Disc players through the Video Unlimited application.
Users can also download and play movies on PlayStation Vita (PS Vita), Windows-based PCs through Sony's Media Go application, and Sony Xperia smartphones and tablets through the Video Unlimited application.
Photo courtesy: Sony
Leave a Reply