Social Survey Reveals Digital Wedding Trends
|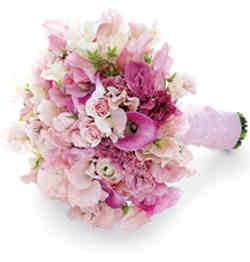 A leading online wedding planning destination TheKnot.com and digital media company Mashable released Monday the results of their #SocialWeddingSurvey, a co-branded social media and wedding planning survey. The survey results highlight how couples are leveraging social media.
"We've seen a shift in how couples use social media around their weddings," says Carley Roney, co-founder of TheKnot.com. "While couples are plugged into mobile apps for planning and sharing photos of their wedding on social media, they're looking to control what their guests are posting."
[ Also Read: Digital Marketing Simplified – Secrets of Social Media ]
Survey highlights include:
Mobile Apps Rule Planning
Nearly 9 in 10 (89 percent) couples download wedding planning apps to their mobile phones, up from 61 percent in 2012. To stay on top of their to-do lists, one in five couples (19 percent) download mobile checklist apps and 15 percent use organizational apps. Thirteen percent of couples keep their finances top of mind with budgeting apps, and 12 percent anticipate the day with a countdown app.
[ Also Read: Sex Life Survey: People Use Phone and Facebook During Sex ]
Wedding #Hashtags
As a way to create a virtual community for this event, 55 percent of couples use a wedding hashtag, up more than 40 percent from only 9 percent of to-be-weds in 2012, and 20 percent use it across Facebook, Instagram and Twitter. Ten percent of couples did not create a hashtag and wish they had.
Sharing Photos
A majority of couples (57 percent) are on board with guests posting photos from their wedding on Facebook or Instagram. However, 35 percent have mixed feelings about what their guests share, and nearly 1 in 10 (8 percent) couples do not like social photo sharing because they want to control which photos are public. These couples have guests turn off their phones during the ceremony, or ask guests to wait until after the professional photos have posted to share their own images on social media; 31 percent of couples limit guests from sharing on social media in some way.
With the popularity of Vine and Instagram videos, 15 percent of couples say they are sharing proposal videos. Only 5 percent of couples plan to live-stream their wedding for guests who aren't able to attend.
Sixty percent of couples use or consider using a photo-sharing app, so guests can upload photos of the wedding events all in one place. From there, 23 percent of couples will create an online album, 18 percent will make a hard-copy photo album and 16 percent will print these photos.
Is Your "I Do" Facebook Official?
While 28 percent of couples change their Facebook relationship status within hours of getting engaged, couples are less prompt to change their status after tying the knot, with 33 percent of couples waiting to update their relationship status until the next day.
Inspiration on Social Media
Many brides-to-be are turning to Pinterest, with 70 percent pinning to a wedding board before getting engaged, although more than half (51 percent) of these brides become more realistic about their Pinterest boards after the proposal.
Connecting With Vendors
Couples keep in touch with wedding pros on Facebook (29 percent) and Pinterest (14 percent) most often, with Instagram slowly gaining traction at 7 percent. To-be-weds are getting creative with paying their vendors too, with one in five (21 percent) couples using PayPal, a payment method.
The Knot is the flagship brand of XO Group Inc. (NYSE: XOXO), a consumer internet and media company devoted to weddings, pregnancy and everything in between.
Founded in 2005, Mashable is headquartered in New York City, with offices in San Francisco and Los Angeles.
Photo courtesy: The Knot
Leave a Reply