Send Me to Sleep: Philips Website Can Help You Sleep
|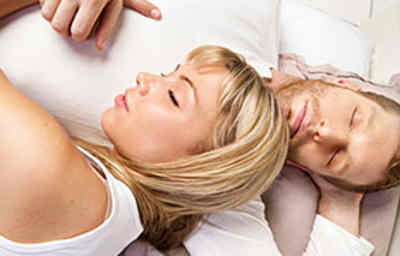 Royal Philips has announced the launch of a website to help those who struggle with sleep get a better night's rest.
Released in support of the World Association of Sleep Medicine's annual World Sleep Day, the website features a variety of visual content, including videos and images to help restless sleepers and to serve as a resource for chronically sleep deprived individuals who may have an underlying sleep issue.
The campaign aims to drive awareness and education around sleep issues, and is the latest effort in the company's initiatives to enhance the lives of patients suffering from obstructive sleep apnea (OSA) or other serious sleep disorders.
[ Can Social Media Use Cause Sleep Disorders? ]
While the occasional sleepless night can be frustrating and inconvenient, people who consistently suffer from inadequate sleep can experience poor academic or work performance.
According to a 2015 Philips Respironics survey that surveyed people in 10 countries, 96 percent said sleep was valuable to them and 87 percent ranked sleep as an influence on their overall health and wellbeing; however of those surveyed, only 17 percent consistently slept through the night.
[ What Do You Want: More Sleep or Gym? ]
"While it's one thing to recognize lack of sleep as an issue, it's another to take active steps to get a better night's sleep. With this website, we hope to engage the average person in thinking about how sleep contributes to their overall health and wellbeing," said Dr. Teofilo Lee-Chiong, M.D., Chief Medical Liaison, Philips.
[ Survey Reveals Americans Are Unable to Sleep ]
For those struggling to sleep at night, SendMeToSleep.com provides:
"Relaxing" Content to Encourage Sleep: Whether it is a baby falling asleep, a video of white noise, people yawning, or the classic standby of a sheep hopping a fence, SendMeToSleep.com features a variety of visual content to help inspire slumber.
Helpful Tips for Sleeping Soundly: The site features tips to help individuals get their sleep back on track, including advice, insight on how the world sleeps differently, foods that assist with a good night's sleep, and keys to help with snoring.
Resources to Help Identify Underlying Conditions: The site also provides articles, quizzes, and other resources for individuals to help them on their way to a good night's sleep.
More than 100 million people globally suffer from obstructive sleep apnea (OSA). Chronic sleep or respiratory conditions can have devastating effects if not treated or diagnosed, and it is estimated that 80 percent of patients with OSA remain undiagnosed, which can impact long-term health by turning sleep or breathing into a burden.
Photo courtesy: Philips
Leave a Reply