Secure Domain Foundation to Catch Cyber Criminals
|
Leading experts and companies in the cybersecurity, Internet, and Domain Name infrastructure industry announced Sunday the formation of the Secure Domain Foundation (SDF).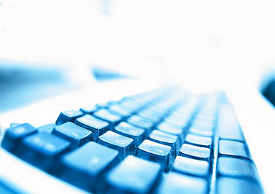 It is a new, non-profit, community-driven organization devoted to the identification and prevention of Internet cyber crime.
Launched at ICANN's 49th Public Meeting in Singapore, the SDF is backed by some of the industry's leading Internet and Domain Name infrastructure companies and organizations.
These include Facebook, Verizon, Verisign, Enom, Name.com, CIRA(.ca), CO Internet(.co), CrowdStrike, the Anti-Phishing Working Group (APWG), Emerging Threats, ESET Anti-Virus, DomainTools, Internet Identity, CoCCA, Mailshell, Blacknight Solutions, Foreground Security, and the SecDev Group.
[ Also Read: The World Celebrates 25 Years of the Web with #web25 ]
The SDF will provide no-cost tools, technology, research, and security intelligence to an initial market segment of Internet domain name registrars, registries, ccTLD operators, and gTLD operators.
In the coming months, the SDF plans to expand services to hosting providers, DNS operators, CERTs, law enforcement and other Internet infrastructure operators.
It has introduced a free API service to obtain an instant domain or registrant "credit score" based on security reputation and contact data validation.
[ Also Read: IBM Smarter Counter Fraud to Tackle Financial Crime ]
This API is made available to domain name registrars and registries for use during domain name transactions such as new account creation, domain registration, and record updates.
Criminals have long used domain names to control botnets, distribute malware, and compromise unsuspecting visitors, and the purpose of the SDF API is to rapidly identify and shut down those activities at the time of domain registration.
Launched in 2014, the Secure Domain Foundation (SDF) is a Canadian incorporated, not-for-profit organization dedicated to the vision of an open and secure Internet.
Photo courtesy: SDF
Leave a Reply