Romantic Digital Series: It Started with HELLO
|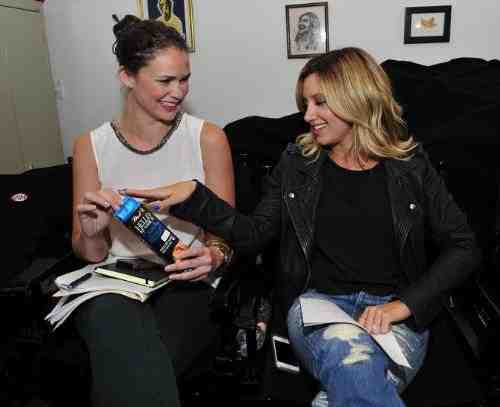 Premium chocolatier Lindt USA, actress and producer Ashley Tisdale, and online video content provider Maker Studios join together to create a new romantic comedy series: "It Started with HELLO."
This original digital series celebrates the national launch of Lindt HELLO, a premium chocolate collection inspired by classic American treats.
Created by Lindt in partnership with Maker, "It Started with HELLO" is an interactive series that captures couples as they make their first connections and encourages viewers to find out what happens after "hello" by choosing their own ending to each story.
---
Related Stories:
Chilli Paneer – A Film on Love Story in India
How to Play Romance Games in Real Life
How Condoms Reduce Stress and Increase Sexual Pleasure
---
The digital series, featuring a teaser and four short episodes inspired by the cheeky personalities of Lindt HELLO products, will live on Maker Studios' fashion + beauty network, The Platform.
Tisdale brings her behind-the-camera expertise to "It Started with HELLO," serving as producer for the first episode, reviewing scripts, wardrobe and set design, as well as lending her creativity on set in collaboration with Lindt Chocolate and Maker.
"'It Started with HELLO' is different from anything that I've ever worked on," says Tisdale. "As a producer, I'm excited about creating unique content and sharing it with my fans through different platforms. I can't wait to see the series come to life!"
Fans can preview "It Started with HELLO" by visiting youtube.com/theplatform for a first look at the series and to meet the cast. The first episode, produced by Tisdale, will premiere on September 18, 2014. Three additional new episodes will debut weekly through October 9, 2014.
Leave a Reply