Rajiv Mishra to Lead Samsung's CSR Division in India
|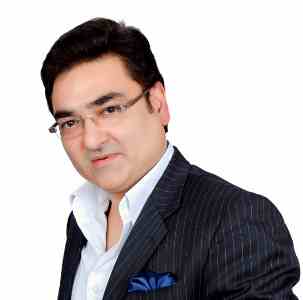 Rajiv Mishra
Samsung Electronics Co. Ltd. announced today that Rajiv Mishra will head Samsung's CSR (Corporate Social Responsibility) division in India. Samsung says it hopes to open up newer possibilities to transform people's lives through its CSR initiatives.
In addition to skill development among youth, Samsung also places substantial focus on providing underprivileged children a chance at quality education and in helping bridge the digital divide that exists in India.
This is done through Samsung Smart Schools, set up in Jawahar Navodaya Vidyalayas in the country. The Smart Classes are equipped with an interactive Samsung whiteboard, Samsung laptops for the students, a printer, wi-fi and a power backup since power outages are common in India.
[ Also Read: How "Make in India" Will Break in India ]
Over 198 Smart Schools have been set up to date in India, benefitting 75,000 secondary class students, says the company. Samsung continues to expand the program based on feedback received from the schools on the impact on students learning and attendance.
Rajiv Mishra joined Samsung in August 2014. His career spans over 22 years during which he has held several key positions.
Prior to joining Samsung, he was the CEO of Lok Sabha TV in India. In this role he led the overall functions of the channel including marketing, sales, distribution, producing, hosting and telecasting a complete array of programmes of general interest on issues relating to democracy, governance, social, economic and constitutional issues as well as citizens' concerns.
According to Samsung, Rajiv has worked for leading media companies like the Hindustan Times, Star TV, TV Asia of USA, BAG Films & Media. He is also the nominated Member of various Media Advisory bodies in various Ministries of Government of India.
He is a Masters in Broadcasting from IAB, Montreux, Switzerland and MBA in Media Management from MCNY, USA.
Leave a Reply