Polaroid Launches First Tablet Line with Digital TV Capabilities
|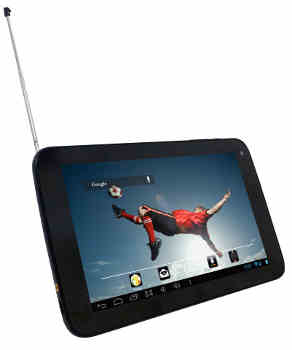 Polaroid is providing consumers in Mexico a new way to watch TV on-the-go with its new tablet line.
The line marks the first tablets to feature ATSC receivers able to receive digital or HD TV in Mexico, allowing consumers to enjoy access "out-of-the-box" to their favorite TV shows, newscasts and sporting events, such as this summer's FIFA World Cup.
"Consumers can use our affordable tablet line to take pictures, browse the web and watch TV anywhere and share those experiences with family and friends," said Polaroid president and CEO, Scott W. Hardy.
Offered by One Diamond Electronics, an authorized Polaroid licensee, the new line of Polaroid tablets allows consumers to watch digital TV right out of the box.
No monthly fees or set-up is required. The line of digital TV tablets is available at many retailers including Telmex, Walmart, SAMS Club, and Sears.
Leave a Reply