Omnicom Acquires Media Interactive to Expand Digital Footprint
|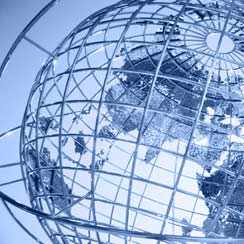 Omnicom Media Group announced today it has expanded its footprint in the LATAM region with the acquisition of Media Interactive SA.
Omnicom Media Group is the media services division of Omnicom Group (NYSE: OMC) and the parent company of global media agencies OMD and PHD.
Founded in 2001 by Alan Gringas, Media Interactive is a leading provider of integrated digital solutions across three LATAM markets — Chile, Columbia and Peru.
[ Also Read: Peter Sherman Joins Omnicom from JWT ]
Media Interactive offers online media planning and buying, website design and development, content creation, SEO and SEM, mobile marketing and app development and design.
The acquisition is stated to be the culmination of a long term collaborative relationship between the two organizations.
"Digital is an increasingly critical component of our go-to-market strategy in the region," says Julian Porras, CEO, Omnicom Media Group LATAM.
[ Also Read: Seven Tricks Digital Agencies Use to Cheat You ]
Headquartered in Santiago, Chile, Media Interactive has approximately 100 full time staff across its three regional offices.
Under the terms of the acquisition, the agency will retain the Media Interactive brand. Gringas will continue in his role as CEO while also joining the Omnicom Media Group digital leadership team in Latin America.
"We're looking forward to partnering with OMG as first movers in digital marketing across the entire LATAM region," Gringas said.
Photo courtesy: Omnicom
Leave a Reply