NASSCOM Event: How to Deploy Digital @ Scale
|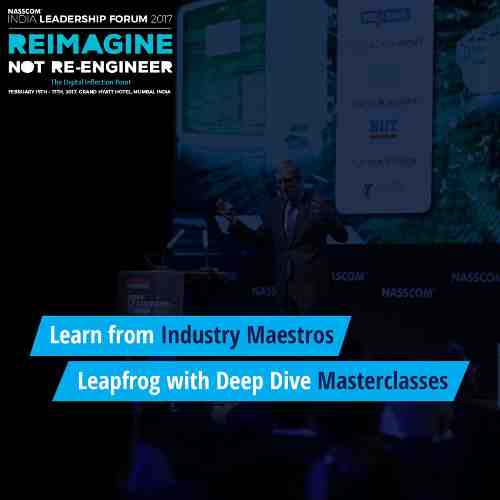 NASSCOM India Leadership Forum
India's leading software industry association NASSCOM will hold "NASSCOM India Leadership Forum (NILF)" in Mumbai from February 15-17, 2017.
It is stated to be a flagship event which is expected to attract over 2000 participants from many parts of the world.
During the event, global thought leaders, technology evangelists, and industry veterans will deliberate on the megatrends and disruptive technologies.
[ Will Donald Trump Make a Wall to Stop Indian Programmers? ]
According to NASSCOM, they also will define the imperatives, expound on the enablers, and decode the dilemmas through an optimal mix of plenaries, masterclasses, panel discussions, and experience zones.
As a participant, NASSCOM says, you are expected to walk away with pragmatic actions / building blocks that you could meaningfully apply to deploy digital @ scale in your organization.
Photo courtesy: NASSCOM
Leave a Reply