Mobile Goes Hands-Free with Smarter Voice Control
|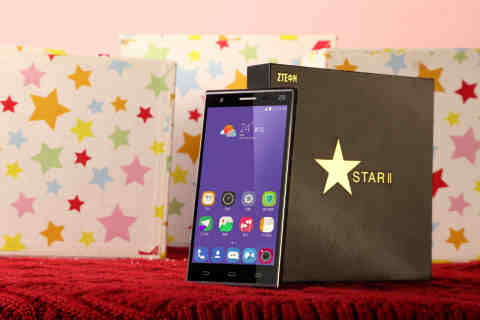 ZTE, a global manufacturer of smartphones and mobile devices, held an official launch Thursday in Guangzhou, China for the ZTE Star 2, its latest 4G LTE flagship voice controlled device.
Key highlights of the ZTE Star 2 include intelligent system-level voice control, an enhanced mobile entertainment experience, and a new customizable UI.
"Building on the success of Star 1, Star 2 represents the latest product from our biometrics voice integration strategy," said Shi Lirong, president of ZTE Corporation.
The ZTE Star 2 is supported by more than 1000 patents, of which 158 are related to voice control.

In China, ZTE Star 2 is one of the few devices to support China Mobile's new RCS service, representing a significant milestone for smart devices.
ZTE Star 2's voice control technology will integrate with RCS voice messaging and call features, offering an advanced and seamless voice experience across different platforms within China Mobile's RCS service.
ZTE Star 2 is available for purchase via a number of online platforms in China from December 18, 2014, priced at 2499 RMB. More information about its availability in additional markets will be announced at a later date.
ZTE Mobile Devices is a division of ZTE Corporation, a global telecommunications equipment, networks and mobile devices company headquartered in Shenzhen, China.
Leave a Reply