Meet the Rock Stars of Cybersecurity
|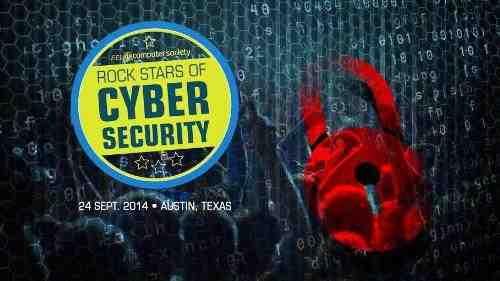 IEEE Computer Society has expanded the lineup of security experts who will be speaking at Rock Stars of Cybersecurity, taking place on September 24 in Austin, Texas, to include more representatives from government and industry.
The one-day event at Brazos Hall features a lineup of security professionals. Sarath Geethakumar, Senior Director of Global Information Security at VISA, will talk about building security into payment systems and applications.
Brett Wahlin, Vice President and Chief Information Security Officer, HP, will discuss how businesses can adopt a pre-emptive strategy in dealing with security risks.
[ Also Read: Late Night Host Seth Meyers to Talk Tech at Shadow IT Show ]
Other speakers at the conference include:
Peter Fonash, Chief Technology Officer, US Department of Homeland Security
Peder Jungck, Vice President and Chief Technology Officer, BAE
Peter Allor, Cyber Security Strategist, IBM
Gary McGraw, Chief Technology Officer, Cigital
Spencer Mott, Chief Information Security Officer at Amgen
Will Hurley, Co-founder of Chaotic Moon Studios
IEEE Computer Society is a leading computing membership organization.
Leave a Reply