Late Night Host Seth Meyers to Talk Tech at Shadow IT Show
|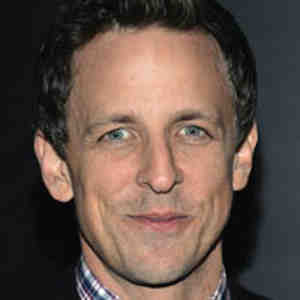 Tech event Interop, produced by UBM Tech, announced Friday that Emmy Award winner Seth Meyers, host of NBC's Late Night, will entertain an audience of IT professionals from the Interop New York keynote stage.
Meyers (pictured above) joins a keynote lineup of tech experts from CBS Interactive, Box, Cisco and more, who will discuss major opportunities and challenges in the IT industry, including how attendees can leverage shadow IT.
Interop New York will take place September 29 through October 3 at the Javits Convention Center.
Shadow IT has long carried a negative connotation, as unauthorized applications and services carry major security risks for enterprises.
[ Also Read: Randi Zuckerberg – Sister of Facebook CEO Mark Zuckerberg – to Host Radio Show ]
However, VP of Site and IT Infrastructure for CBS Interactive, Steve Comstock, attests that rather than banning rogue solutions, IT departments should embrace the opportunity to connect with business users on their technical needs.
By initiating open discussions, IT professionals can learn why users find unapproved technology valuable to their job functions, and what IT can do to help.
In his keynote presentation, 'How I Learned to Stop Worrying and Love Shadow IT,' Comstock will lead a discussion about how IT departments can gain a seat at the business table and increase productivity across their organizations.
Interop is the leading independent technology conference and expo series for the IT community.
Photo courtesy: Interop
Leave a Reply