IBM Watson to Help Clinicians Accelerate DNA Analysis
|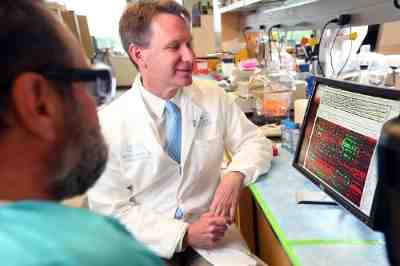 IBM Watson Health (NYSE: IBM) announced Tuesday that it is collaborating with more than a dozen leading cancer institutes to accelerate the ability of clinicians to identify and personalize treatment options for their patients.
The institutes will apply Watson's advanced cognitive capabilities to reduce from weeks to minutes the ability to translate DNA insights, understand a person's genetic profile and gather relevant information from medical literature to personalize treatment options, IBM said.
The project is part of IBM's broader Watson Health initiative to advance patient-centered care and improve health.
[ IBM Watson Health Cloud to Transform Personal Health ]
The new program builds on IBM Research advancements in analytics and existing Watson collaborations to develop a genome data analysis solution for clinicians.
Partners involved in the program will use Watson Genomic Analytics, a new solution specifically designed for genomic analysis. Watson Genomic Analytics is a cloud-based service for evidence gathering and analysis.
[ Click here to read more Healthcare stories ]
It looks for variations in the full human genome and uses Watson's cognitive capabilities to examine data sources such as treatment guidelines, research, clinical studies, journal articles and patient information.
The solution then provides a list of medical literature that is relevant to the case along with drugs that have been identified in the literature. The patient's doctor then reviews this information alongside underlying evidence to make more informed treatment decisions.
Watson Genomic Analytics constantly gets smarter, as the system learns from patient data, IBM says.
Leave a Reply