IBM Plans to Build the "Smartest Coast on the Planet"
|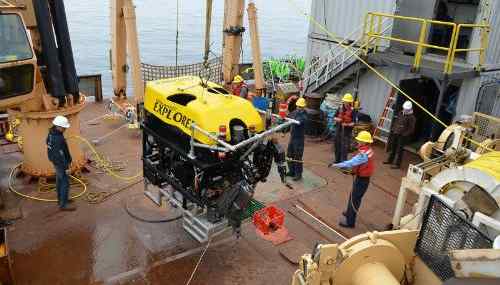 IBM (NYSE: IBM) has announced it is collaborating with Ocean Networks Canada (ONC) on a three-year project to equip British Columbia with a monitoring and prediction system to respond to off-shore accidents, tsunamis and other natural disasters.
The new "Smart Oceans BC" program will use marine sensors and data analysis to enhance environmental stewardship and public and marine safety along Canada's West coast.
It will monitor vessel traffic, waves, currents and water quality in major shipping arteries and will include a system to predict the impact of off-shore earthquakes, tsunamis, storm surge, and underwater landslides.
ONC, which is the University of Victoria's research project, already operates an advanced cabled ocean observatories off BC's coast.
IBM is investing $12 million in cloud computing infrastructure, analytics software, services and skills training to support this next phase of the system, which will position Canada as a global leader in ocean technology.
"IBM is making significant investments in technology and skills-training to ensure ONC has the capacity to analyse data from the new sensors coming online," says IBM president Dan Fortin.
ONC will use an IBM, on-premise cloud to run simulations on earthquakes and tsunamis with a goal of predicting their behaviour and potential impact on coastal areas.
This information will benefit a broad spectrum of audiences from public safety agencies to public transportation, tourism, and other industries operating in the area.
ONC estimates the global market for smart oceans systems technology will grow from $4 billion to at least $6 billion by 2020.
Part of IBM's commitment will go toward internships for over a dozen students from BC universities to build subject matter expertise and practical experience in this emerging industry.
The students will represent a broad cross-section of disciplines including MBAs, researchers, programmers and biologists.
 Photo courtesy: IBM / Ocean Networks Canada
Leave a Reply