IBM Confers Highest Technical Honor to 10 New Fellows
|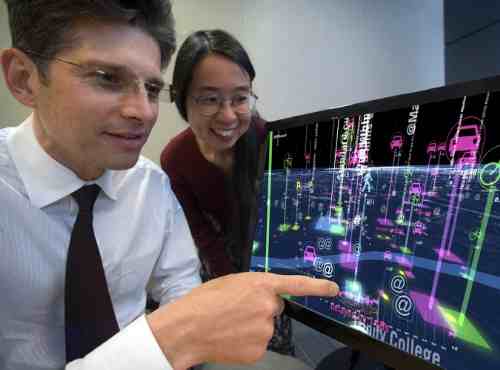 IBM Fellows John Smith and Donna Eng Dillenberger demonstrate how data can make city transportation more efficient.
IBM (NYSE: IBM) has awarded 10 of its top technologists, scientists and researchers with the distinction of IBM Fellow, the company's most prestigious technical honor.
"Innovation is the life blood of IBM. The men and women we honor today as 2015 IBM Fellows are the driving force behind that innovation," said Ginni Rometty, IBM chairman, president and CEO.
"They are tackling some of the toughest and most urgent technical challenges facing business and society. In the process, they are leading the tech industry into a new era of computing where cognitive systems, Big Data and analytics, cloud, mobile and security technologies are changing the world."
The strategic disciplines represented by the 2015 IBM Fellows range from cloud computing and enterprise systems to predictive analytics and finance industry expertise.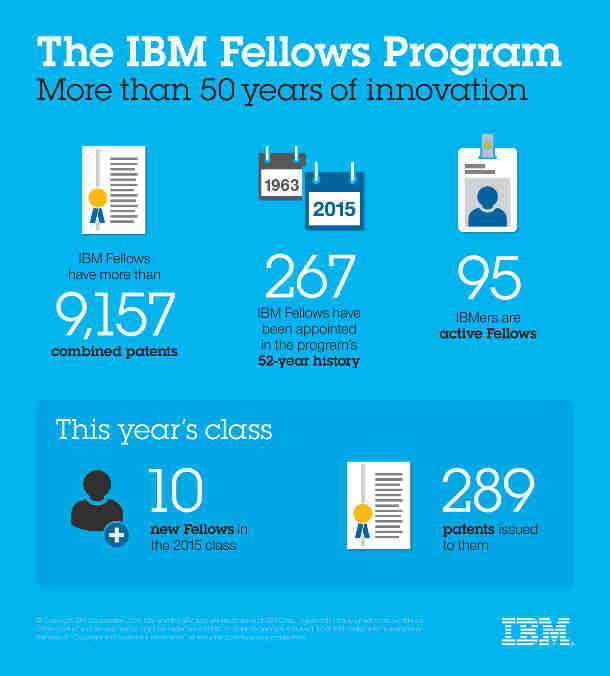 In addition to their research and development responsibilities, each of the new Fellows will choose a country from IBM's emerging markets where they will serve as a technical ambassador, continuing a program initiated in 2013.
Collectively, the 10 new Fellows have filed for 441 patents, of which 289 have been granted so far. IBM generated an industry record 7,534 patents in 2014, marking the 22nd consecutive year it topped the annual list of U.S. patent recipients.
Since the first appointments by Thomas J. Watson, Jr. in 1963, there have been 267 IBM Fellows – 95 of whom remain active IBM employees.
Watson's vision was to give Fellows significant creative freedom to pursue research and engineering directions that have the potential for transforming the world of information technology.
Leave a Reply