IBM Advances Fight against Cyber Threats
|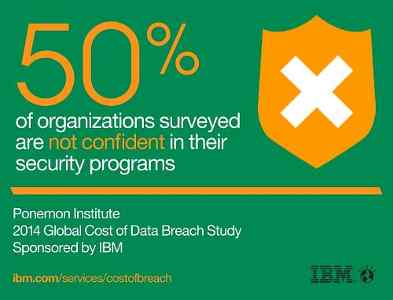 IBM (NYSE: IBM) today introduced new security software and services to help organizations protect their critical data in an environment where advanced persistent threats, zero day attacks, breaches and the financial impact on an organization continue to rise.
Through behavioral analytics and deep research expertise, IBM says it can help organizations stop attackers from exploiting these vulnerabilities.
According to two IBM-commissioned studies announced today from the Ponemon Institute, the average cost of a data breach increased by 15 percent globally, reaching an average of $3.5 million.
The majority of companies surveyed say targeted attacks are the greatest threat, costing them on average $9.4 million in brand equity alone.
Today's introduction of the IBM Threat Protection System and Critical Data Protection Program represent two years of investment in organic development and the acquisition of companies, including Q1 Labs, Trusteer, Guardium, Ounce Labs, Watchfire and Fiberlink/MaaS360.
Since forming a dedicated cyber security business in late 2011, IBM says it has risen to become one of the leading players in enterprise security.
Leave a Reply