How to Manage Your Photos in the Cloud
|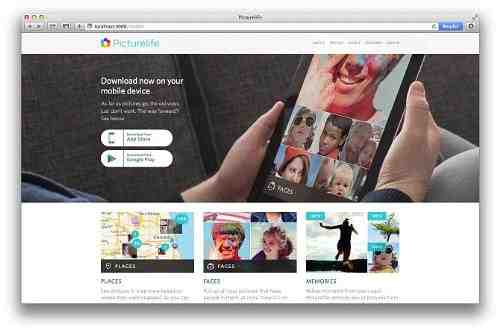 Photo storage company Picturelife has launched a new photo management, storage and sharing mobile app in the App Store and Play Store.
The upgrade allows users to access the platform's smart discovery and management features without requiring an account login or an Internet connection; it's stated to be similar to the iPhone's Photos app.
The app also boasts features including image editing, face detection, smart search, smart albums, map-based discovery and timeline views for enhanced image sorting, sharing, and discovery.
The new app offers users 8 GB of free cloud storage for photos and videos.
"Our mission is to be the smart home for photos, where people have an intelligent and familiar way to store, find, edit and share the photos they love with the people they love," said Picturelife CEO and co-founder, Nate Westheimer.
Picturelife has also launched new Unlimited and 100 GB Family plans. Its $15 per month Unlimited plan is an unlimited cloud storage option for personal photos and videos.
The $10 per month Family Plan, along with the Unlimited plan, features single-billing option for shared storage, whereby customers can add up to 3 family members while keeping each individual user's account private.
Building on its suite of auto-syncing services for mobile, desktop and connected social accounts, the new app auto-organizes all of a user's photos and videos by date, places, faces and smart albums.
Picturelife is a cloud-based service for photos, headquartered in New York, NY with an office in Chicago, IL.
Leave a Reply