Gabby Douglas to Raise Awareness About Online Harassment
|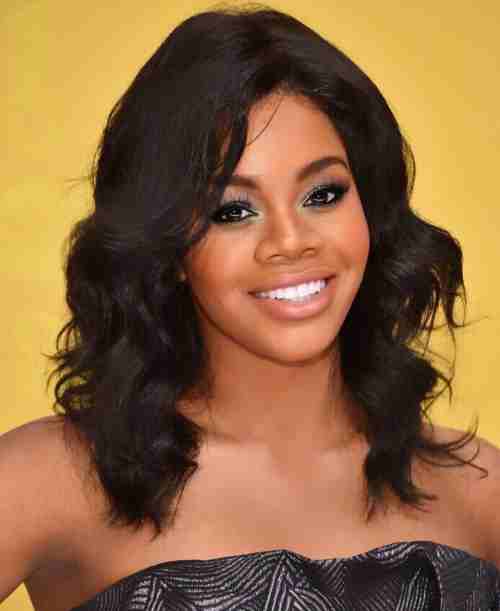 Gabby Douglas
Three-time U.S. Olympic gold medalist Gabby Douglas announced Friday that she is teaming up with Hack Harassment to serve as the organization's first Change Ambassador.
As Change Ambassador, Gabby will act as a spokesperson and champion for Hack Harassment's efforts to decrease the frequency and severity of online harassment.
She will help to ensure the campaign remains focused on addressing the experiences of those who face such treatment.
Through this role, Gabby will champion the initiative's efforts to elevate the conversation surrounding online harassment and inspire young people to drive real change.
Leveraging multiple platforms as well as in-person outreach, she will share her story to raise awareness of the dangerous consequences of online harassment and call on youth to commit to change.
Gabby will support Hack Harassment's extensive efforts to engage high school and college students in the campaign. This fall, the initiative launched a Campus Ambassador program that will award grants to students who propose the best ideas for how to fight online harassment on their campuses.
Gabby has personally been a target of repeated online harassment since her history-making All-Around gold medal win at the 2012 London Olympics as a 16-year-old.
Now, she joins Hack Harassment, an initiative launched by Intel, Vox Media, Recode and Lady Gaga's Born This Way Foundation, to share her story with millions of people.
Online harassment is pervasive. According to the Pew Research Center, approximately 40 percent of all internet users report experiencing online harassment.
Young people are disproportionately affected, with 70 percent of those ages 18 to 24 reporting that they have experienced harassment online.
While the severity of these incidents varies, nearly a third say the experience made them fear for their lives and 15 percent say it affected their reputation.
Leave a Reply