Free Payment Gateway PayHub Goes Mobile
|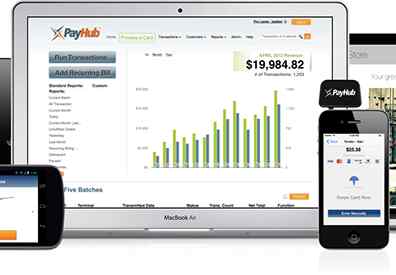 As the summer comes to a close and the holiday nears, Payhub.com expects that the need for businesses to have the capabilities to manage credit card and online payments on the go from mobile devices will increase.
Payhub.com has made its app compatible with Android, iPhones, iPads, and iPod Touches and has announced the opening of its free payment gateway. This centralized terminal / payment gateway allows all transactions to be reviewed in one place.
Lon Son of Payhub.com explains Payhubs' latest development, "Whether a transaction is processed from an online store, merchant terminal, or mobile device, the free payment gateway is a portal that all data can be seen in one place."
For online customers new to online payments and payment systems, Payhub.com expects that its free payment gateway will help new customers easily integrate themselves in this arena.
Photo courtesy: PayHub
Leave a Reply