Epic Records Partners with HP for #BendTheRules Campaign
|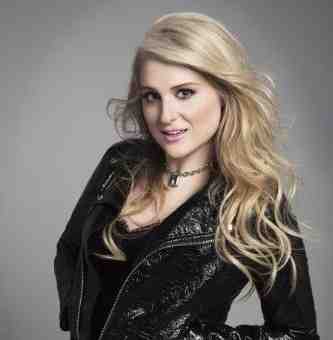 Meghan Trainor
Epic Records breakout pop star Meghan Trainor has partnered up with global technology company HP for its #BendTheRules campaign.
It includes the creation of a music video for Trainor's brand-new single "Lips Are Movin'" that premiered Wednesday on HP's YouTube channel.
Trainor and "Lips Are Movin'" will also be featured in the global holiday campaign for the HP Pavilion x360 convertible PC.
Trainor and HP are "bending the rules" – #BendTheRules – by releasing the first-ever music video created by social "influencers" — the most influential Viners, Instagrammers, and YouTube stars from around the world.
[ Custom Content Services from RMN Company ]
HP worked with these influencers to become the video's actors, choreographers, dancers, set designer, hair and makeup artists, stylists, and behind-the-scenes photographer.
They include American set designer Bri Emery, American actors Marcus Johns, Cody Johns, and Robby Ayala, French dancers Les Twins, Spanish stylist Sara Escudero, American hair stylist Kristin Ess, Japanese nail artist Mei Kawajiri, and famous pomeranian Barkley the Pom.
Each leveraged the versatility of the HP Pavilion x360 to collaborate on the creative production process.
Leave a Reply