Edward Snowden Sends Message on Cyber Censorship
|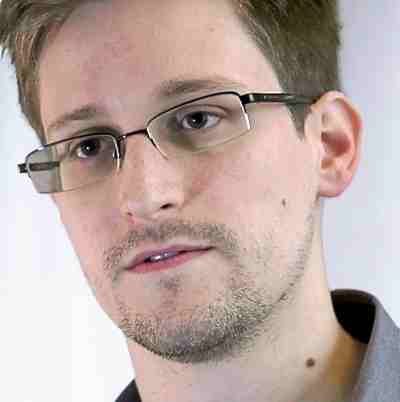 Edward Snowden
Messages from Edward Snowden, Ai Weiwei and Pussy Riot will be broadcast across the internet by AdBlock and Amnesty International on the World Day against Cyber Censorship, 12 March 2016.
Throughout the day, AdBlock's users will be shown messages from Amnesty where ads would usually appear. The messages will click through to content from people who governments have tried to silence.
"Even if you're not doing anything wrong, you're being watched and recorded," said Edward Snowden in one of the messages.
"Without freedom of speech there is no modern world, just a barbaric one," said Ai Weiwei in his message.
"Authorities don't just use handcuffs and arrests, but also media attacks," said Pussy Riot.
[ Student Protests Spreading Like Wildfire in India ]
According to Amnesty, governments are avidly seeking the power to control ever greater aspects of online communication.
While some governments seek laws empowering authorities to carry out intrusive mass surveillance and censor what people see online, others are trying to acquire technologies that allow them to spy on people, hack their devices, or censor free expression online.
In the last year, Denmark, Finland, France, the Netherlands, Pakistan, Poland and Switzerland have sought new intelligence bills that will increase their ability to spy on communications in these countries and beyond. China and Kuwait passed laws criminalising or restricting certain online expression, Amnesty says.
[ No Democracy in India. It Is Parliamentary Dictatorship. ]
The ad campaign follows the launch of Amnesty International's "Connection Denied" campaign on one of the world's most repressive cyber censors, North Korea.
Messages from North Korean victims of cyber censorship will appear alongside those of Snowden, Ai Weiwei and Pussy Riot. North Koreans are subject to the highest levels of censorship imaginable in the world, with the vast majority completely denied access to the World Wide Web, Amnesty warned in a report published on 9 March.
The report, Connection Denied: Restrictions on mobile phones and outside information in North Korea, highlights the intensified controls, repression and intimidation of North Koreans since Kim Jung-un came to power in 2011.
The digital frontier is the latest battleground in the North Korean government's attempts to isolate its citizens, and obscure information about the heinous human rights situation in the country.
Amnesty International is calling on internet companies to resist government pressure to weaken privacy and free speech online, and instead develop and adopt technologies, such as encryption, that empower rights in the digital world.
Photo courtesy: Wikipedia
Leave a Reply