Drizly Smartphone App for Quick Alcohol Delivery
|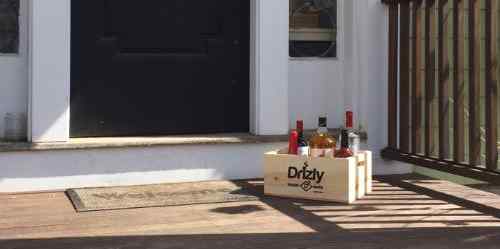 Drizly, Inc., which offers a smartphone app Drizly for fast alcohol delivery, today announced its American expansion offering its service to deliver in Brooklyn. Also, the Drizly app is now available for Android phones via Google Play.
For consumers of legal age, Drizly is like having a liquor store on their smartphone, says the company. With a retail delivery network in New York, Drizly covers consumers in Williamsburg, Fort Greene, Brooklyn Heights, Dumbo, Park Slope and Boerum Hill to get alcohol delivered in just 20-40 minutes, the company claims. Products on Drizly cost the same as they do in the liquor store.
[ Also Read: Starbucks and Oprah Winfrey to Offer Teavana Oprah Chai Tea ]
"Why go to the liquor store when the liquor store will come to you for the same price?" asked Nick Rellas, founder and CEO of Drizly. "After having such success with Drizly's Manhattan launch, rapidly expanding into Brooklyn was a natural. We are so excited to deliver speed, convenience and selection to the legal drinkers of Brooklyn."
How Drizly Works in Brooklyn:
Download Drizly to your iPhone.
Sign up and add your favorite beverages to your cart.
Check out, enter discount codes, pay (same prices as in the store) and tip your driver, all right from the Drizly app.
In just 20-40 minutes, you'll have your alcohol, according to the company.
[ Also Read: Austin to Bring Mexican Beer to the U.S. Market ]
Backed by a group of angel and institutional investors, Drizly says it has raised $2.3 million to deliver alcohol in Boston, New York City and other cities across the United States.
Drink responsibly.
Leave a Reply