Cyberwellness Campaign to Promote Responsible Online Behavior
|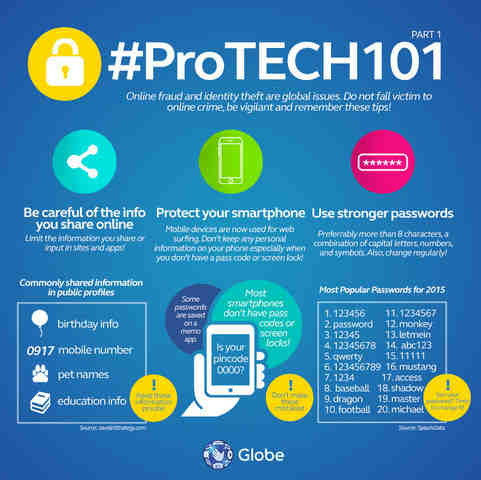 A leading Philippine mobile operator Globe Telecom launched Friday a cyberwellness campaign to promote safe and responsible online behavior.
The company also came up with CyberPinoy (Cyber Filipino) campaign such as ProTECH101, Stop Spam, and more recently, the Digital Thumbprint Program to unify all its efforts to embrace a digital nation.
ProTECH101 is an online information drive that seeks to inform netizens of the dangers of online crimes by reminding them to keep their accounts and valuable information safe.
Stop Spam is an initiative to address the proliferation of spam and scam messages through a Globe channel where customers can report such incidents.
[ Delhi Police to Focus on the Issues of Women and Children ]
With the youth being greatly represented in the online community, Globe also adopted the Digital Thumbprint Program (DTP) of Optus and Singtel in Australia.
The program teaches high school students to understand the impact of their online behavior and how to be safe and responsible for their online activities.
According to Globe, online scam topped the list of complaints received by the Philippine National Police-Anti-Cybercrime Group (PNP-ACG) from 2013 to 2015 with a total of 366 incidents, followed by online libel with 240 cases, online threats with 129, identity theft with 127, and anti-photo and video voyeurism with 89.
Likewise, Globe says, the 2014-2015 Cybercrime Report of the Philippine Department of Justice's Office of Cybercrime showed that cyberespionage attacks or intellectual property theft is on the rise with 31 percent of the 614 recorded attacks directed against small businesses while 33 percent involved internet / ATM fraud and identity theft.
Leave a Reply