BT to Help You Master the Art of Connecting
|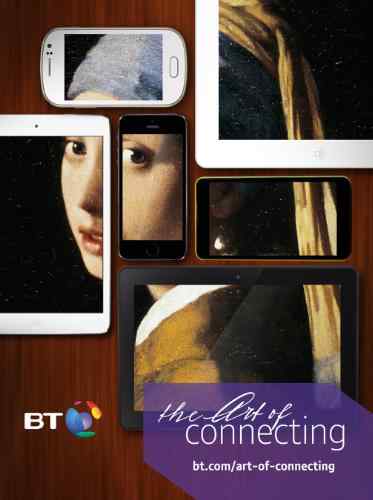 Leading communications services company BT today launched a global campaign – the Art of Connecting – and new offers designed to encourage large organizations to use technology more creatively for better business outcomes.
Recognizing the changing role of CIOs, BT Global Services will engage with leading global companies and government organizations all around the world to offer solutions addressing four key customer requirements.
These are: delivering a better performance, realizing possibilities in the cloud, working in harmony, and performing anywhere.
"Harnessing the possibilities in today's world takes creativity and innovation," said Luis Alvarez, chief executive BT Global Services.
BT is launching a range of offers focused on its IP Connect service, bringing coherence to hybrid networks and addressing issues such as availability, performance, economics and security.
The first offers launched today include application-aware network performance monitoring as standard for larger global network contracts and trials for 100 Mbps internet access as part of IP Connect Global for enterprise customers.
British Telecommunications plc (BT) is a wholly owned subsidiary of BT Group plc and encompasses virtually all businesses and assets of the BT Group. BT Group plc is listed on stock exchanges in London and New York.
Leave a Reply