Babiis – A New Social Network for Your Family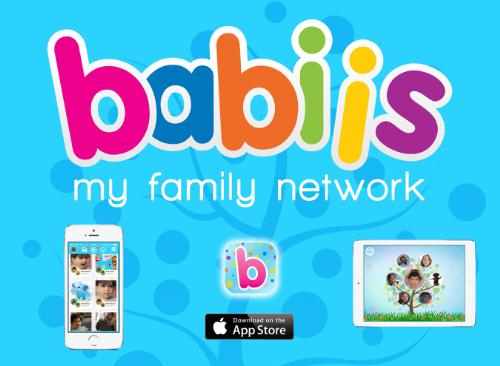 Babiis, a new social network app for iPad and iPhone, has the ambition to bring and keep families together by making the baby the center of attention.
Launched Thursday, Babiis is said to be the first product developed by Famiis Online Apps LTD, an Israeli startup.
It targets toddlers from one to four years old, for whom it is essential to stay close with their family members, especially when they are separated.
[ Also Read: The Hunt for the Next Big Social Network ]
By simply touching a familiar picture, the application enables the toddlers to send video messages, upload them in the cloud and notify their family members, all at the same time.
"So far it was up to the parents, grandparents, and other family members to initiate the interactions with their babies and little kids," says Benjamin Bellity, founder and CEO. "Now, with Babiis, toddlers can initiate the communication whenever they feel like it."
Babiis plans to provide the families with a place to enjoy and keep memories by sharing a catalog of games and educational tools.
[ Also Read: Raman's Tech Tale Series: E-Books ]
Therefore, it will integrate an interaction technology to notify the family members when the toddler initiates a game.
The entire family can then play with the kid wherever they might be and while doing so, the kids' reactions will be automatically recorded, uploaded and stored on the cloud.
Babiis, the family social network, is now available on iPhone and iPad. The app is English only for now, and will be offered in different languages by May 2014, says the company.