Amazon Prime Photos to Store Your Photos on Cloud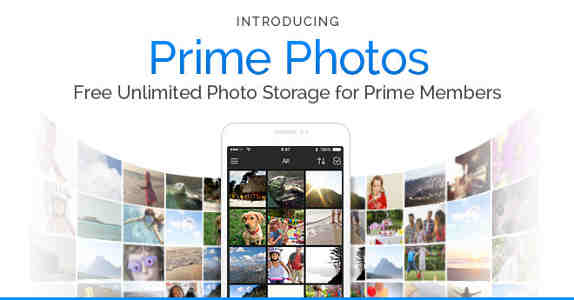 Amazon has introduced Prime Photos, the newest benefit for Prime members, which provides free unlimited photo storage in Amazon Cloud Drive.
Members can securely store their existing photo collections, automatically upload new photos taken and access them anytime, anywhere, at no cost. Members can start using the Prime Photos benefit by visiting the site.
Prime Photos is extended to all US Prime members. Members can access their photos on the following devices: Fire tablets, Amazon Fire TV, Fire TV stick, Fire phone, iPhone, iPad, Android phones and tablets, PlayStation 3 and 4, and select LG and Samsung smart TVs.
For a limited time, Fire phone includes a full year of Prime. Those customers will enjoy unlimited photo storage with Prime Photos in addition to all of the benefits of Amazon Prime.
Leave a Reply