WikiLeaks Launches Hillary Clinton Email Archive
|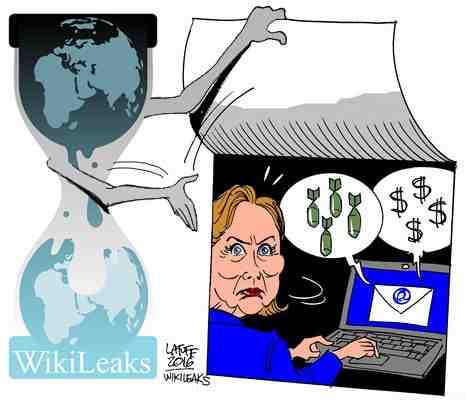 WikiLeaks Launches Hillary Clinton Email Archive
By Rakesh Raman
Secret information service WikiLeaks has launched a searchable archive for 30,322 emails and email attachments sent to and from Hillary Clinton's private email server while she was Secretary of State.
The 50,547 pages of documents span from 30 June 2010 to 12 August 2014. And 7,570 of the documents were sent by Hillary Clinton.
The emails were made available in the form of thousands of PDFs by the US State Department as a result of a Freedom of Information Act request. The final PDFs were made available on February 29, 2016.
[ Emails Scandal – Is Hillary Clinton Telling the Truth? ]
Questions are being raised about Hillary Clinton's practice of using her own private email address and server instead of using the official email facility during her stint as Secretary of State.
It is alleged that instead of retaining and preserving all her written records, as the Federal Records Act requires, Clinton allowed her political cronies to decide which emails she turned over, before deleting about 30,000 emails.
[ Hillary, Trump May Win Presidential Nominations ]
Marking the one-year anniversary of Hillary Clinton's press conference at the United Nations about her "email scandal," the Republican National Committee (RNC) has also launched a website to reveal facts about Clinton's emails.
WikiLeaks is an international, non-profit, journalistic organisation that publishes secret information, news leaks, and classified media from anonymous sources.
By Rakesh Raman, the managing editor of RMN Company
You also can read: More Articles by the RMN Editor, Rakesh Raman
Photo courtesy: WikiLeaks
Leave a Reply