When You Wanna Toss Out Your Old Laptop…
|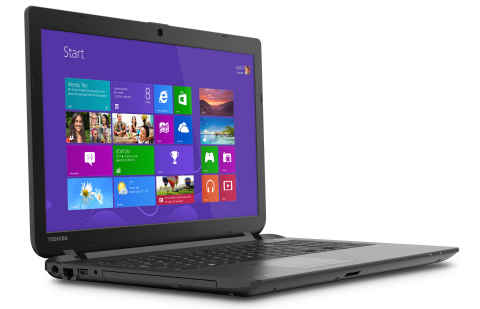 The new Satellite laptops mark the start of Toshiba's strategic relationship with audio expert Skullcandy, adding enhanced sound capabilities to its products.
Toshiba's Digital Products Division (DPD), a division of Toshiba America Information Systems, Inc., announced Tuesday that it is refreshing its Satellite C and L Series laptops, right in time for the 2014 Back-to-School season.
Offering a number of new features and enhancements, these laptops will target consumers looking for everyday productivity and entertainment without breaking the bank, says the company.
"We focused on reinvigorating these product lines by infusing more value than one would typically expect at these prices with slimmer, more modern designs, branded audio, quality keyboards and touchscreen options," said Carl Pinto, vice president of marketing, Toshiba America Information Systems, Inc., Digital Products Division.
The new Satellite L Series (starting at $399.99) and Satellite C Series (starting at $329.99) will be available on June 22, 2014, at major retailers, e-tailers and direct from Toshiba.
Leave a Reply