Virgin Pilots to Use Honeywell Flight Management Service
|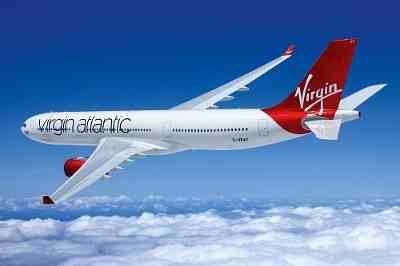 Honeywell Aerospace (NYSE: HON) announced today that Virgin Atlantic Airways will be the first airline to install its new flight management service to help airlines increase efficiency and improve fuel conservation.
The new Honeywell Flight Management System (FMS) Datalink Service will provide pilots with access to updated and customized wind and temperature information to better optimize the vertical profile of a flight and improve fuel predictions.
Virgin Atlantic will implement the system on its long-haul Airbus A330 and A340 fleet, where time and fuel savings can be maximized.
The new Honeywell FMS Datalink Service taps into the company's connectivity and flight management expertise to provide continuously updated wind and temperature data directly to the aircraft in-flight from Honeywell's Global Data Center (GDC), a flight support service.
Access to the latest forecast data for wind and temperature is especially effective on long flights where small changes in the forecasted wind or temperature can have a major impact on the optimization of altitude selection, top-of-descent point calculation, and speed management. Each of these elements can significantly improve fuel efficiency.
In addition to making the latest weather forecast available in-flight, the Honeywell FMS Datalink Service also uploads the initial flight plan into the FMS upon request, saving time and allowing the flight crew to concentrate on other critical pre-flight tasks. Without the FMS Datalink Service, pilots would usually input the flight plan and weather information manually before the flight.
Leave a Reply