VeriFone to Expand Taxi & Media Services to Turkey and Mexico
|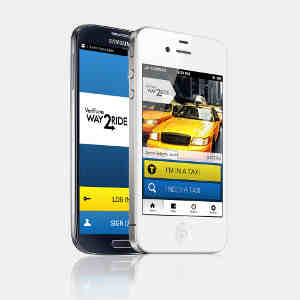 VeriFone Systems, Inc. has announced plans to expand its taxi and media services to Istanbul and throughout Mexico's Mayan Riviera.
Through this expansion, VeriFone stands to provide more than 20,000 additional taxis with secure, in-taxi and mobile payments, mobile hailing and booking, and interactive multimedia content during passenger rides.
"This planned expansion can benefit taxi fleets and drivers in these regions by enabling them to provide passengers with convenient and secure methods of payment and mobile apps," said Amos Tamam, senior vice president of Taxi Systems for VeriFone.
"It will also increase the number of screens through which merchants and consumer brands can leverage VeriFone's connected multimedia network to reach captive audiences and enable commerce."
Istanbul's 18,000 licensed taxis will use VeriFone's full suite of taxi payment services, including Way2ride—VeriFone's mobile taxi app—and VeriFone's driver-facing tablets and passenger facing payment terminals that can engage consumers with relevant content through VeriFone's multimedia network—the VeriFone Digital Network (VNET). VeriFone expects the two-year deployment of the solutions to begin in late 2015.
In association with Mexicar, VeriFone's taxi and media services will also be available to more than 3,000 taxis operating in Mexico's Mayan Riviera —Cancun and Playa Del Carmen—through VeriFone's partnership with one of the largest financial institutions in Mexico.
Mexicar has been selected by the Mayan Riviera's taxi drivers' unions to supply member taxis with payment, advertising and media solutions, which Mexicar has agreed to obtain exclusively from VeriFone.
VeriFone Systems, Inc. (NYSE: PAY) provides secure electronic payment solutions.
Leave a Reply