Valpak Coupon App for New Apple Watch
|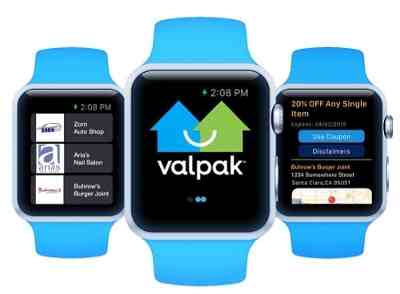 Known for its local coupons in North America, Valpak announces its new coupon app will be available for download for the Apple Watch.
With the convenience of the new Apple Watch, the company says, consumers can now find savings just a tap away on their wrist and have access to coupons for stores and services within a 25 mile radius.
[ Also Read: Coupons App Helps You Find Digital Offers with Apple Watch ]
No matter where they are, consumers can download the Valpak coupon app for Apple Watch and get savings when they need them, suggests the company.
To use the app, consumers need to download the app. They then tap on the Valpak icon. They can scroll to see services, restaurants and more, choose the offer with a quick tap and even get directions. A unique coupon code will be displayed on the screen, which they can show to the store clerk to redeem.
Leave a Reply