Top Five Social Media Safety Tips for Teens and Tweens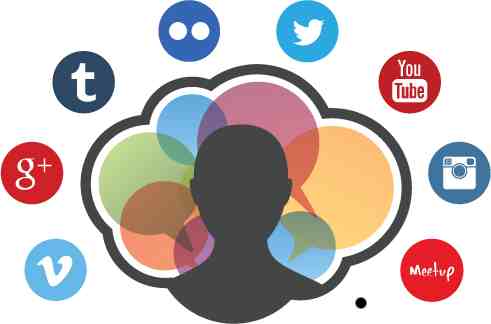 With back-to-school season in full swing, parents nationwide are revisiting basic safety precautions with their teens and tweens.
This year, Social Sentinel – a safety and security company – urges parents to include social media safety in these important conservations.
Why? Because according to a recent Pew Research Center study – 76 percent of all American teens use social media, with 71 percent using Facebook, 52 percent using Instagram and 41 percent using Snapchat. One-third of American teens also use Twitter.
"Conversations about social media are never easy because kids often view posts as casual and delete-able," said Gary Margolis, president and CEO of Social Sentinel. "Parents need to help their children make smart decisions about what and where they post, explain the potential risks linked with oversharing and encourage their children to speak up if they run across concerning content."
[ How to Protect Your Kids from Online Sexual Predators ]
Social Sentinel's top five social media safety tips for teens and tweens include:
Tip #1 – Make your profile private
WHY:
A public profile may lead to more likes, comments and shares – from people you may not know. Strangers can easily gather a lot of information from public posts, including where you live or go to school, what type of car you drive, who your closest friends are and more.
SUGGESTION:
Log out of all your social media profiles and Google yourself to see how much information pops up. If you don't like what you see, change your privacy settings.
Tip #2 – Don't add anyone to your network that you haven't met in person – and think twice before downloading any anonymous apps
WHY:
Online predators often create fake profiles to talk with potential victims but they will make it seem like they're just making new friends – this practice is called "catfishing."
SUGGESTION:
Go through your friend or follower list and remove anyone you don't recognize. If you can't identify where you met a person in real life, they probably aren't a "friend."
Tip #3 – Disable "check-in" or geotagging features
WHY:
These features can let online predators know your exact location, down to the street address.
SUGGESTION:
Click on the location symbol on your Instagram profile and zoom in – you may be shocked at how accurate it is.
Tip #4 – Think about what you post because nothing online truly disappears
WHY:
While some apps claim to be anonymous or that shared content will disappear after a specified amount of time has passed, remember that anything posted online can be screenshotted and shared.
SUGGESTION:
Always assume that what you post online will be permanently accessible. Ask yourself: Would I be OK with a parent, teacher or boss eventually seeing this? Am I sharing any sensitive information? Scan your profile to see if your posts pass this question test. If the answer is no, you may not want this information available online.
Tip #5 – If you see something online that worries or scares you, or just makes you uncomfortable, say something!
WHY:
Posts about violence, threats, bullying, suicide or abuse are serious and need immediate attention.
SUGGESTION:
Tell a parent, teacher or other trusted adult if you think someone in your network needs help or may be in trouble. It's sad how many news stories mention that people involved in very unfortunate situations posted something important on social media but nothing was done or said until it was too late.
Social Sentinel is a safety and security company. The company's flagship offering, the Social Sentinel social media threat alert service, helps safety and security officials better protect their respective communities by flagging potential threats shared publicly on social media sites.
Photo courtesy: Social Sentinel